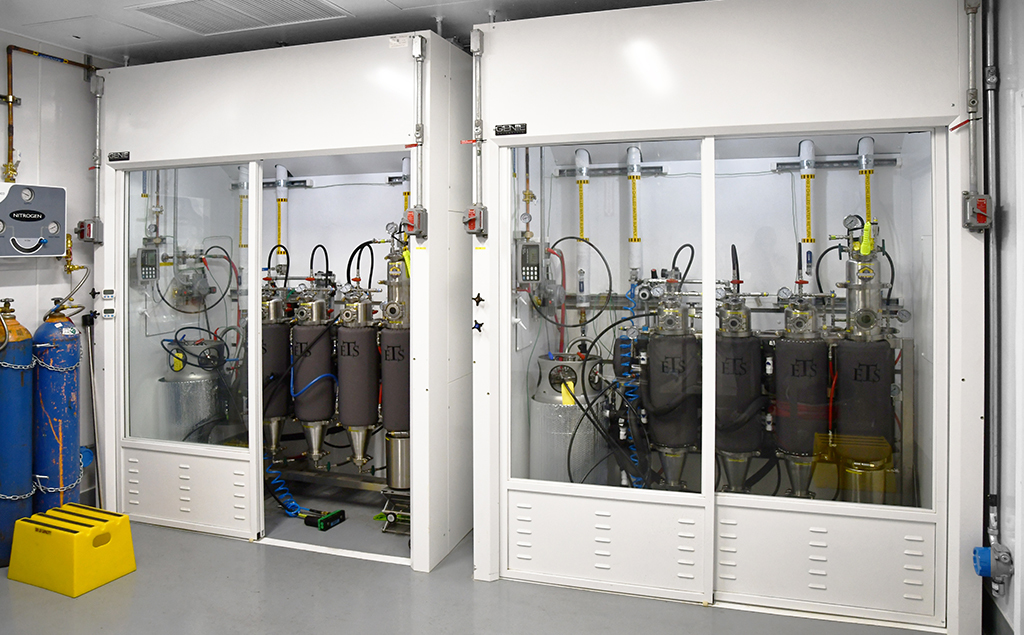 Genie Scientific is once again raising the bar in the scientific industry. A staple in the industry, Genie Scientific is already known for their professionalism, craftsmanship and attention to what the client is looking for in design, durability, and custom fittings. An aspect that is not overlooked in the building of GenieScientific products is safety. In research and development, Genie Scientific is the first to bring an extra layer of safety while lowering overhead for the company.
Wynn O'neill is the Chief Financial Officer of Genie Scientific and was key in bringing this project to fruition. There are a lot of moving parts in Genie Scientific and a key feature that is never lost during their 3 decades of business is the overall safety of the workers using Genie Scientific equipment. Each fume hood meets and passes with high marks, the stringent standards and inspections by Underwriters Laboratories. They also meet the standards by the American Society of Hearing, Refrigerating and Air-Conditioning Engineers (ASHRAE 110 Standards), which govern the testing of laboratory hoods for proper performance. Keeping up with each protocol and procedure ensures top quality products. Genie Scientific proudly raises the bar and continues to improve safety with their new Eco-Saver Fume Hood and Retro Fit Fume Hood. Wynn O'neil explains how.
"We have two safety shields for 2 different operators. And the important things about that, obviously, is having that additional safety when you're working with chemicals, etc. If you have an explosion etc. that would save your life," said Wynn O'neill.
The main feature of the Eco-Saver Fume Hood is the safety shields that create a barrier between the operator and the chemicals being manufactured. This added safety feature creates a safer work environment which translates to an overall better working environment. Studies have shown that a positive working environment creates for better work. (Harvard Business Review*) Not only does this added safety shield create a safer work environment, it also helps reduce overhead.
"The nice thing about this as well, is that it decreases the flow of air that comes in, which is a benefit to your cost savings on your electric bill," says Wynn O'neill. " And when you get hundreds of hoods in one building, that is substantial."
The benefits from these hoods are felt throughout each department of the business. From the financial section to the working environment to the product that is being produced. Genie Scientific has created a product that is at the top of its class. And Genie Scientific did not stop there. Genie Scientific goes above and beyond with their RetroFit Fume Hood. This RetroFit Fume Hood is a custom hood that fits into any pre-existing fume hood. The company does not need to own a Genie Scientific Eco Saver Fume Hood in order to receive the benefits created by this new product.
"In the Retro, you've got this bar and this bar that goes across and that is susceptible to anybody else's hood […] It doesn't matter. We can retrofit your hood to meet that. And that to me is the money shot. People can save lives with these hoods," explained Wynn O'neill.
The attention of customer needs while being forward thinking keep Genie Scientific at the forefront of innovation and the industry. Genie Scientific continues to spread their knowledge and research with others to help educate and bring the community to even greater heights. Genie Scientific is a trusted source that continues to improve their products as well as the rest of the industry.