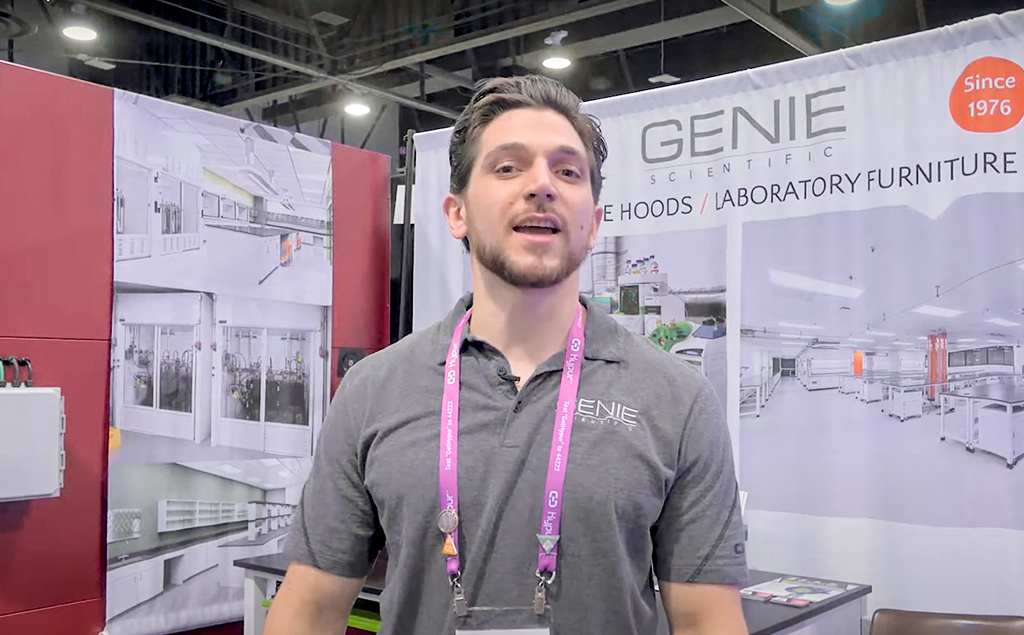 The cannabis industry has a long history of being on the fringe of counterculture and mainstream acceptance.  A major proponent in breaking negative stigmas and stereotypes is the world's largest cannabis convention, MJBizCon.  Taking place in beautiful Las Vegas, Nevada,  it gives an inside look into the professional, innovative and business oriented minds of the cannabis industry.  MJBizCon reached this pinnacle by being one of the first to implement a cannabis convention in 2012.  Due to the high level of professionalism and business-to-business goals at MJBizCon, companies that have experience in other sectors of business, such as Genie Scientific, are bringing their level of expertise to share with the cannabis industry. 
MJBizCon began its place in cannabis history by starting as a publication in 2011, Marijuana Business Daily (MJBizDaily).  This venture was created by a division of Anne Holland Ventures Inc., Marijuana Business Media (CannaBusiness Media).  The beginning phase of sharing news and information to educate the public on the benefits and usage of cannabis brought trust and reliability to the publication.  As its network and relationships grew, MJBizDaily launched MJBizCon to bring everyone together.  Businesses from all around the country (and now world) flock to MJBizCon every year.  Not only are sales and accounts a major aspect of the convention, which help build businesses and therefore the overall industry, but the level of networking and relationship building is unparalleled.  Businesses have forged relationships that have created some of the most innovative products in the industry.  Partnerships are made that bolster company portfolios and help build brands to be established across the country.  The need to travel to every state to market the business can easily be done over the course of MJBizCon's 3 day convention.  Genie Scientific experienced MJBizCon for the first time and not only was Genie Scientific impressed with the connections, sales, and networking, but the reception was overwhelming and the cannabis industry welcomed Genie Scientific with open arms.  
"I'm really excited to be a part of such a growing, booming industry. My company has a 40 year history of pharmaceutical labs and we are applying that now to the cannabis industry," said James DiLorenzo from Genie Scientific.
Genie Scientific manufactures and sells a full range of laboratory equipment with a speciality in Fume Hoods since 1979.  The quality of Genie Scientific is unparalleled and it does not stop there.  The ability to create custom lab furniture to fit the needs and wants of each client puts them far ahead of the curve.  Genie Scientific controls the entire production from concept to completion and always delivers on time.  The level of experience only further pushes the level of expertise to create the best laboratory equipment the cannabis has ever seen. 
"We're doing extraction and analytical testing labs. It's great because we're supplying needs to all new arising problems […] So we set up this booth that sat aside those hurdles…," explained James DiLorenzo.
Genie Scientific is the solution for cannabis extraction laboratories.  The fume hoods, work benches and custom fitting are the base for Genie Scientific but they do not stop there.  Genie Scientific innovates and creates new equipment that not only elevate their equipment, but for others as well.  Genie Scientific introduced the Eco-Saver Fume Hood which is an innovation to save lives and save on energy costs.  This equipment sits between the operator and the chemicals being used during the extraction process.  Being forward thinking, Genie Scientific also converted this idea into a RetroFit Fume Hood.  Using the same concept of saving lives, Genie Scientific allows this safety mechanism to be applied to any fume hood.  One does not need Genie Scientific to begin benefiting from their innovations.  Innovations such as these continue to elevate Genie Scientific and separate them from the rest.  
Cannabis companies can now set up their labs to be beyond compliant regulations with the trust that Genie Scientific brings.  The years of experience, the long list of satisfied clients, honest testimonials, and the ability to work with the needs of each cannabis company, whether small or large, has placed Genie Scientific to the top of cannabis lab furniture instantly.  Genie Scientific can already be found in cannabis labs throughout California.  As the cannabis industry expands throughout the country, more and more services will be needed and Genie Scientific has placed themselves at the top.